NSRC Repeats as CITA Boys High School Champs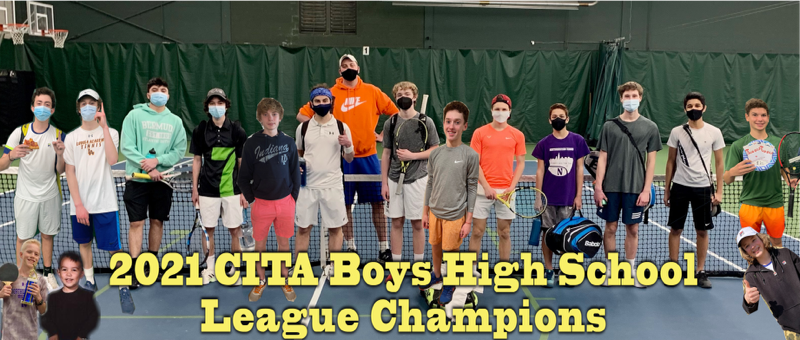 North Shore Racquet Club clinched their 2nd straight HS Boys CITA title Saturday night – defeating a tough Libertyville squad by a score of 3-1. After getting down on court 1, NSRC rallied for wins at the 2, 3, and 4 positions to seal the deal.
    "These last couple of years have been hard for everyone, but being able to safely play the sport I love with so many talented and kind athletes has been amazing," NSRC senior player/captain Will Parker remarked. "Thanks to all the coaches and CITA members for organizing a safe and fun season." After the match was over Parker and the rest of the team took their talents to the ping pong table and ate way too much pizza.