2019 NCM 4.5 Singles Finals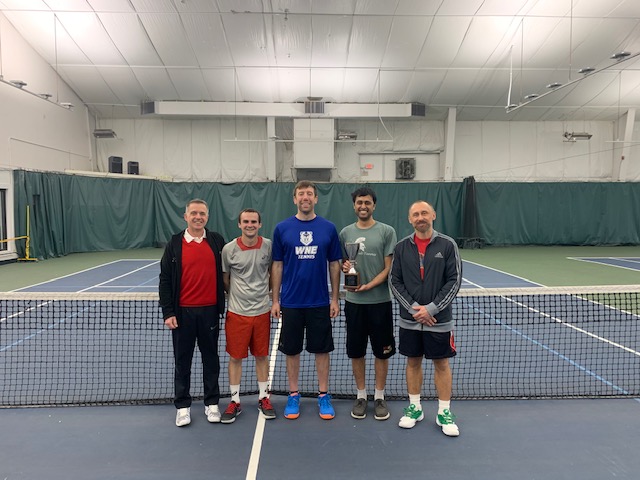 Left to right: Peter Krizman, Ryan Jump, Michael Raymond, Vic Iyer and Peter Morawieki.
The 4.5 Men's singles finals was held at LifeSport Lincolnshire on Sunday, May 5th. Racquet Club of Lake Bluff and Lifesport Libertyville came ready to play. In the end, Lake Bluff was victorious winning the contest 3-1. Both teams were excited to participate in the finals and are looking forward to the next CITA season.