Libertyville wins 2021-2022 High School Championship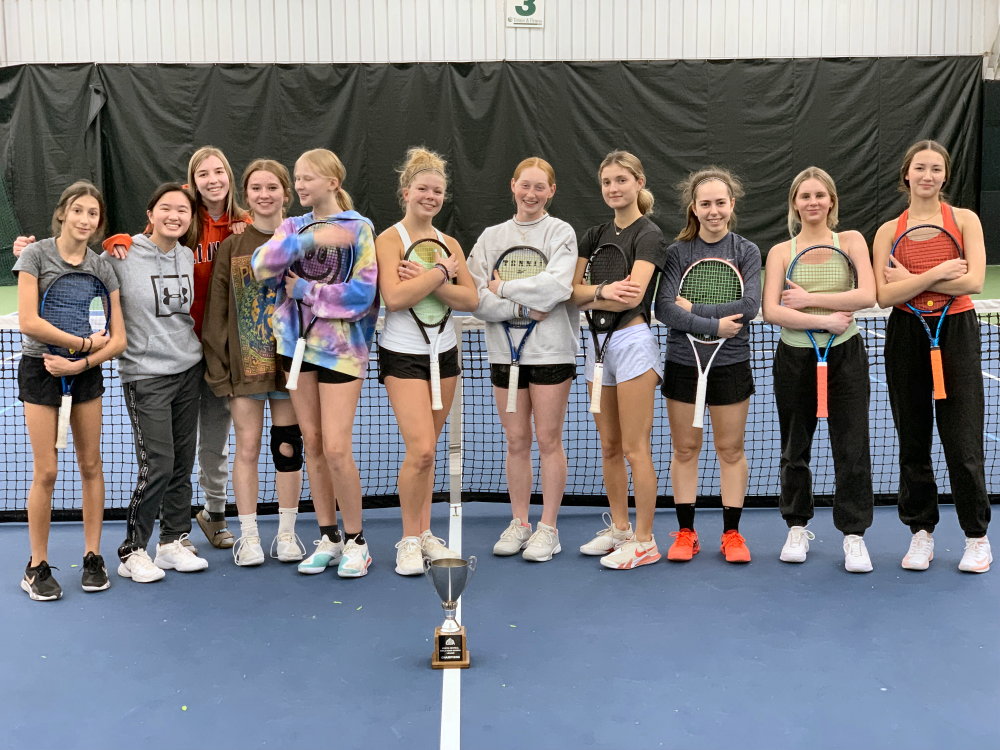 Libertyville had won the Girls CITA 6 years (2015-2020) in a row until Northshore Racquet Club (2021) squeezed one last year. Libertyville Team Captain Gian Remigio is fully determined to get the trophy back this year, but Coach Rod from RCLB has other ideas! The top two teams of regular season and perennial contenders Libertyville and RCLB faced off yesterday and had an epic finals as expected.
RCLB had a fast start winning the 1st set of Doubles 1 led by Maggie Forkner and Thea Surya 6-1 in just 10mins of action. This followed by Doubles 2 with a score of 6-3 and Doubles 3 with a score of 6-2 all in favor of RCLB. The team of Senior Natalia Zamora and Samantha Chen was the only on who won it for Libertyville at Doubles 4 with a score 6-4.
And the epic comeback started! With full determination and perseverance, Libertyville was able to stretch Doubles 1 and 2 into 3rd set! RCLB was too strong at D3 where they won 6-2, 6-3. Libertyville answered back a win from D4 with a score of 6-4,7-6,
The Championship went down to final sets of top two doubles teams. Libertyville needs to win both matches as they cannot settle for 2-2 won-Loss due to quotient system, which is a very smart rules to have for our league. Libertyville Doubles 3 of Anna Trush and Ashley Adkisson fought back from 1 set down, to finish off RCLB 3-6, 6-4, 6-4.
All attention now at 1 doubles. Both teams and players are cheering loudly for their own teams. After RCLB securing the first set 6-2, LIB came back to take second set 6-4. The 3rd set was back and forth with multiple match points from LIB that cannot convert. After 3 hours of battling it out, The team of Rachel Secord and Kate Herlihy secured the hard earned and one of the most amazing comeback we ever witnessed. 7-5 at the 3rd set securing and bringing back the trophy for Libertyville.