2019 NCW 4.5-0 Open singles winners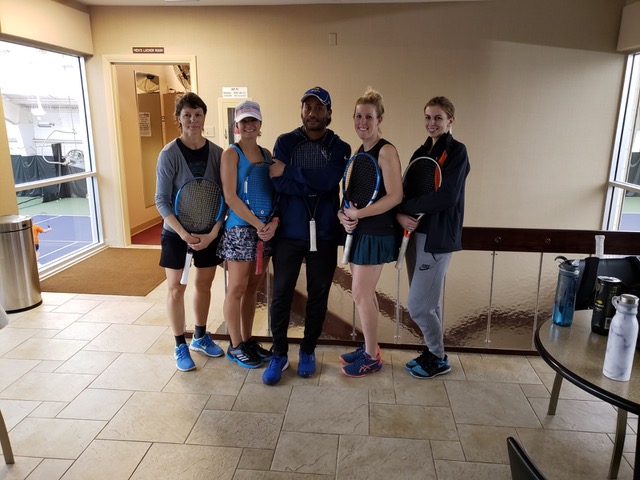 From left: Pam Blumenthal, Lindy Rosenberg, Coach Sammy Tesimu, Dana Schnurman & Karyn Guttormsen.
MT-Bannockburn and Libertyville brought their best for the singles championship. This was a first time 4.5/Open singles finals matchup between these two clubs and the players were excited to play. Being familiar with each other from the season, the matches were tightly contested. One court went to a third set tie-breaker and in the end, MT-Bannockburn prevailed 3-1.